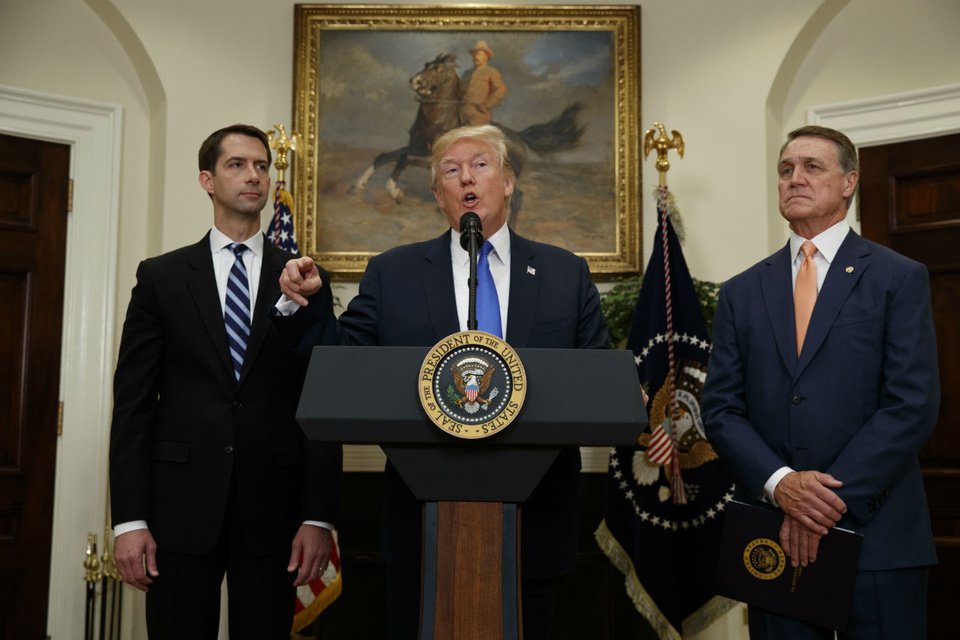 President Donald Trump got away from his populist roots with his support of the deeply unpopular Obamacare repeal bill. But while the president continues to push that legislation despite its crash landing in the Senate, he is also returning to aa core campaign issue: immigration.
Trump held a joint press conference Wednesday with Sen. Tom Cotton and Sen. David Perdue to announce a major immigration reform package aimed at curtailing immigration quotas and privileging immigrants who are equipped to contribute to America's economy.
Cotton and Perdue first introduced the Reforming American Immigration for Strong Employment (RAISE) Act back in February, and it has languished in committee ever since. But Trump hadn't thrown his weight behind the bill then.
Report Story